There is total changing of order management in 2017 and this is encouraging new trends in inventory management and distribution. For effective E-commerce system order management requires enterprise system, innovation, algorithms and integration of all platforms. For instance, Magento releases Magento 2 with updates and extension to keep up to date with trends in supply chain management.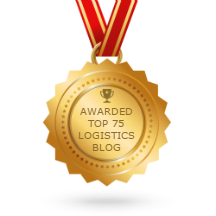 Inventory management system development in E-commerce:
As online business is emerging and digital customers are increasing global retail customer's E-commerce is estimated as $1300 billion in 2017. Software updating and adopting them as soon as they are released leads to better inventory management methods for instance multiple systems like Magento2 Order management and Magento Purchase Order.
The order management requires end to end visibility and collaboration, real time data automation among different companies across multiple systems. This is the reason why entire supply chain system has to rely on digital technology.
New Retail Technology:
Technologies like Artificial Intelligence, Augmented reality are very useful to New Retail Technology for online merchants.
Artificial Intelligence:
It helps to create more advanced technologies which improve supply chain visibility.
Augmented Reality:
It helps online merchants to optimize their Inventory Management.
Automation, Collaboration and Integration:
Automation is from sources like barcode scanners in order to fulfillment process in warehouse management. Collaboration is to collaborate among each other and integration gives real-time supply chain visibility.
Data Analytics:
Digital analytics is the latest trend in inventory management which uses digital technology for easy estimation. An analytic insight helps organization to make better predictions and improvements.
Jayem warehousing is a unit of Jayem logistics. Jayem warehousing containing 64 warehouses across 32 cities in India with 2.0 Million sqft Warehouse space. The technologies using are Warehouse Management System (WMS), Vehicle Tracking System for providing better services to customers. It is also providing Contract Logistics, Warehousing and distribution, Transportation, Value Added Services, Reverse Logistics, Manufacturing Logistics, and After Market. Jayem Warehousing Private Limited provides end to end warehousing management.
Request a Quote or Call Us (+91 80 413 53500) to get warehouse space.