e-Truck is a great eco-friendly project for greener future in this polluted world. Einride, Swedish transportation company announced its global launch that it's working to establish the world's first totally emission free transportation. The types of electric trucks are General trucks, pickup Trucks, Semi-trailer and tractor trucks, Electric tractors, Milk float, Garbage truck, off road and mining truck. These Zero emissive e-Trucks are designed for effective fleet management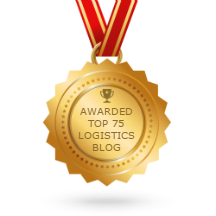 Their product is a fully electric self-driving vehicle that can also be controlled by remote drivers. The T-POD and its specifications are seven meters around and 23 feet long along with cargo capacity of 15 standard pallets and weight of 20 tons while carrying a full load. Company also said that it can travel 200km on one charge with less sound. Testing will be done on next year as it requires charging stations and big infrastructure. There are many experiments going on in the electric truck commercial vehicle right now like Mitsubishi, Fuso and Hino in japan, Mercedes-Benz in Germany and Scania in Sweden. It is believed that e-trucks will be attempting break in American market within couple of years
Interesting facts:
The leader in market for electric commercial vehicles today is China. It has more than 95% of electric buses in service.
In Europe maximum people are showing interest to invest on low emission vehicles.
The price of batteries and its associated technologies are decreasing day to day
Jayem Inland Transport, a unit of Jayem Logistics, is engaged in within city transportation offering its services at Bangalore, Hyderabad and Chennai. Objective is to provide seamless on demand / contractual transportation services to large enterprises, SMEs, traders and distributors. Transactions are done using our IT platform which is integrated with customer ERP to get real time visibility and transparency. Jayem Inland Transport owns more than 100 trucks of different specifications to suit customer needs.
Request a Quote or Call Us (+91 80 413 53500) to shipment today