In this business world, 83% of companies are using cloud software technology in their daily operations. The cloud is cheaper, faster and better integrated specially for warehouse management system. This is completely changing the way of business budget and expenditure for their new WMS
There are many attractive reasons for switching to the cloud. Have a look
Desire to cut costs
Simply better option
Reduce cap-ex
Modernization of legacy IT
Reduce complexity
Independent operation
Avoid software licensing
Add new capabilities
Simple and fast implementation
Reduce IT head count
Predictable pricing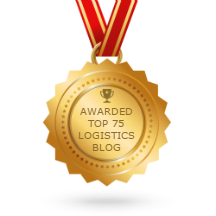 Each point reflects how a business should plan within budget.
Traditional WMS has in-depth quote process, cloud WMS has need little bit of company information to get quote. The important reason switching to Cloud based WMS decreases your cost of budgeting.
A cloud based WMS will lower monthly operating costs and doesn't require a huge investment for running. Budgeting for a cloud-based WMS removes IT costs from the equation, no need to invest on hardware, maintenance, recovery, upgrading etc., running time of cloud based WMS is faster than Traditional WMS so it is easy to increase value to your customers faster along with labor costs. Cloud based technology keep up with your clients as you can respond quickly.
Getting up and running with a traditional WMS is complicated, costly process and frustrated process and cloud based WMS is Low-cost, quick, easy installation and flexible which helps to run warehouse quickly.
Jayem warehousing is a unit of Jayem logistics. Jayem warehousing containing 64 warehouses across 32 cities in India with 2.0 Million sqft Warehouse space. The technologies using are Warehouse Management System (WMS), Vehicle Tracking System for providing better services to customers. Jayem Warehousing Pvt ltd got the excellent practices in Environment, Health and Fire Safety Award from AARUSH Fire Systems Pvt Ltd., Pune. It is also providing Contract Logistics, Warehousing and distribution, Transportation, Value Added Services, Reverse Logistics, Manufacturing Logistics, and After Market. JWPL provides end to end warehousing management.
Request a Quote or Call Us (+91 80 413 53500) to get warehouse space